Rosalind "Roz" Hanchett, Director
An enthusiastic champion of both nature and education in this wonderful community, Rosalind "Roz" Hanchett founded Robin's Nest Nature Preschool in Peterborough in 2013 and has served as its director ever since. With experience teaching children in grades one through five, Roz values education of the whole child through play, individualized support, and an integrated curriculum. Roz received her Master's degree in Elementary Education from Simmons College. She taught in Massachusetts for six years, and volunteered in a Head Start preschool for two years in Boston before teaching reading and writing to first through third graders at Mountain Shadows School in Dublin. Many of her years teaching were spent working in special education with children on the autism spectrum, and those with reading and math disabilities. Roz lives with her husband, son and two daughters.
Abby deeply values the strength of community and natural beauty of the Monadnock Region where she was raised. With 13 years' experience in Early Childhood Education (ECE) – beginning as a teacher's assistant and substitute teacher at the Dublin Community Preschool, taking classes at River Valley Community College and participating in other ECE environments – Abby's greatest joy is working with children. With an equal love for the outdoors, and an understanding of the relationship between unstructured time in nature and the health of the body and mind, Abby appreciates what Robin's Nest provides not only for the children but also for their teachers: a truly magical place that teaches kindness, nurtures independence, and instills a deep love of nature. In her personal time, Abby can be found hiking, exploring, kayaking or doing yoga.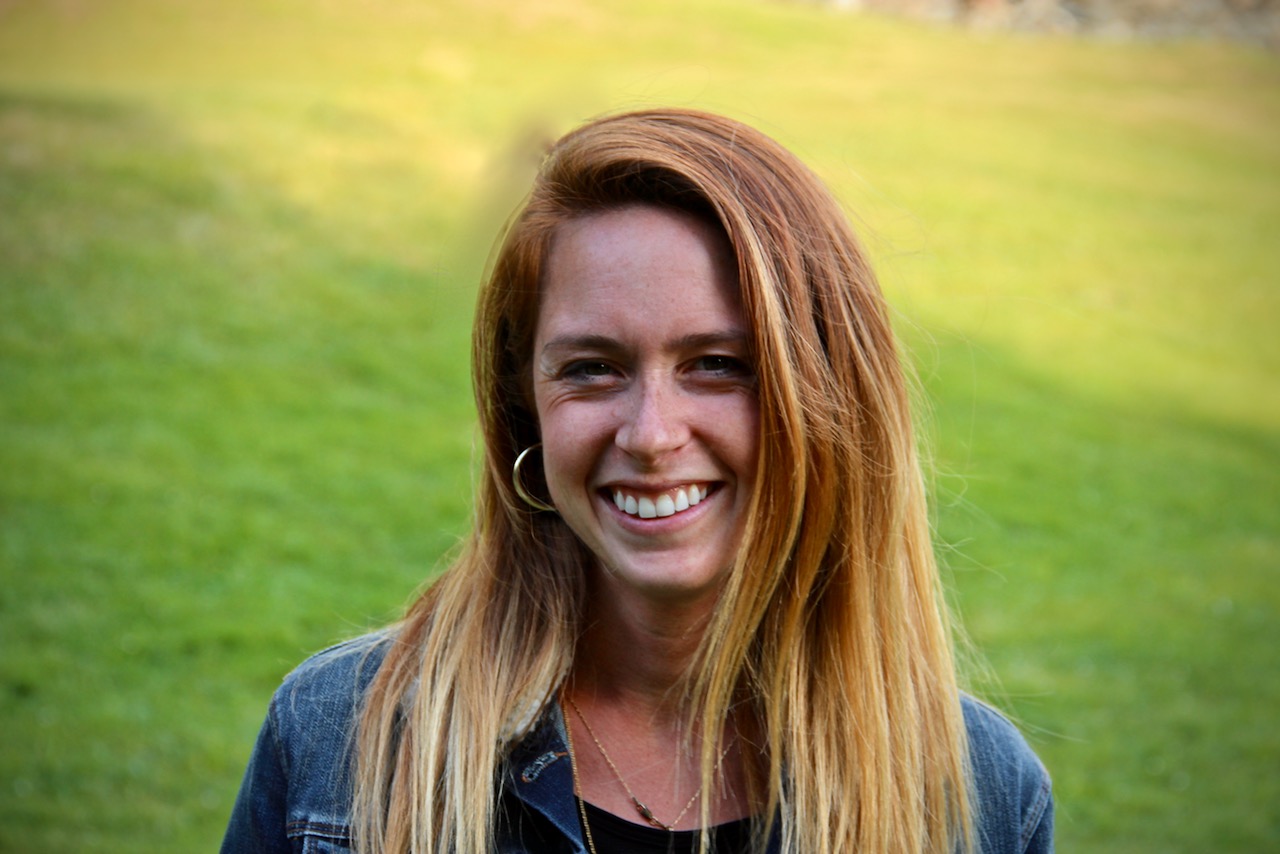 Emma has loved babies and kids from a very young age and always knew she wanted to go to school for education. That passion led her to spend a gap year after high school as a live-in nanny in New York City. Emma spent the year observing how kids were raised in the city and traveling the world with the family. She then returned to New Hampshire to study Elementary Education at Keene State College. After graduating, Emma moved to Houston, Texas and worked in the public schools as a para with special education children. But her deep appreciation for the beauty of the New Hampshire woods, rivers and fields brought her home once again, where Emma knew she wanted to raise her own children. Emma is able to pass this love and appreciation for nature on to the children of Robin's Nest. Emma enjoys hiking with her family, swimming in local lakes, and being an active member in the Peterborough community.
Continuously learning about nature and enthusiastically sharing it with children makes teaching at Robin's Nest a dream for Erin. With three kids of her own, Erin spends her time outdoors adventuring, hiking, swimming, or biking. She has worked in special education in public schools and ran a home-based daycare when her children were young. Her degree is in Speech Language Pathology. Erin's interest include cooking, sewing, animals, yoga and health. She loves working with preschool-aged children and finds much joy in being a part of the Robin's Nest Nature Preschool family.
Jacki received her Elementary Education degree from Franklin Pierce College. She has taken care of children and the elderly for most of her life. She raised two now-grown children and is a grandmother to three! Jacki taught Kindergarten for many years in a local private school and she is now the resident "Nana" at Robin's Nest and adored by all the children. Jacki is also an amazing painter and cook. Her art can be found around the Robin's Nest classroom. She is an accomplished gardener and enjoys cooking, doing art and working in the raised beds with all the children.
Kiki has been lucky in her schooling. When she was little in Holland, she got to walk to school with her sisters and later, bike when she was in High School (as did most of her peers). This continued as she went to college for fine art in Arnhem, The Netherlands. Along with encouraging art appreciation in nature at Robin's Nest since 2014, Kiki puts her skills to the test in a leather bag-making studio in historic Harrisville. An avid gardener, you might see Kiki with a group of kids weeding the gardens or planting bulbs. At home, she can be found nurturing plants to maturity and then sharing them with friends and family. Appreciating the surroundings and observing the seasonal changes is a love Kiki shares with the Robin's Nest children as they have mastered the ability of living in the moment.
SPECIAL TEACHERS
A number of additional community members share their expertise to bring art, dance, music and experiential learning to the Robin's Nest outdoor classroom.
Jess is a teaching artist for New Hampshire Institute (NHDI)'s year-long program and a teacher of modern dance at Monadnock Academy of Movement Arts (MAMA), where she has taught for 17 years. A graduate of Bates College, with a B.A. In English Literature, Jess spent five years developing and directing NHDI's school residency program, dancing with hundreds of elementary and middle school students each year. She loves teaching dance to the preschoolers at Robin's Nest because everything is better outside and children are magic. When not in a dance studio or at the Nest, Jess loves swimming, knitting, baking bread, walking her pup Mosley and impromptu kitchen dance parties.
Jocelyn Brown / Nature Art
Phil & Julie Brown/ Bird Studies