Robin's Nest Nature Preschool values the importance of community and encourages its own community of families to engage in their surrounding towns. Leading by example, Robin's Nest volunteers in the Cornucopia Project's community garden, partners with the Harris Center, is building a relationship with the local nursing and retirement homes, participates in many local festivals, fairs, events and more. The school also gives back to a New Hampshire-based nature non-profit each holiday season. Learn more about these endeavors below.
Volunteering
Robin's Nest is currently working with:
Harris Center for Conservation Education
The Cornucopia Project
MacDowell Dam
Hawk Watch Association of North America
Supporting
Robin's Nest is proud to raise money and donate to:
Audubon
Cornucopia
Friends of the WaPack
End 68 Hours of Hunger
Monadnock Conservancy
River Center
Children and the Arts Festival
Each May, Robin's Nest participates in the Children and the Arts Festival in Peterborough. This festival brings hundreds to the region to celebrate the arts and children in the community. We march in the themed parade and the children's art is featured in the window at Roy's Market.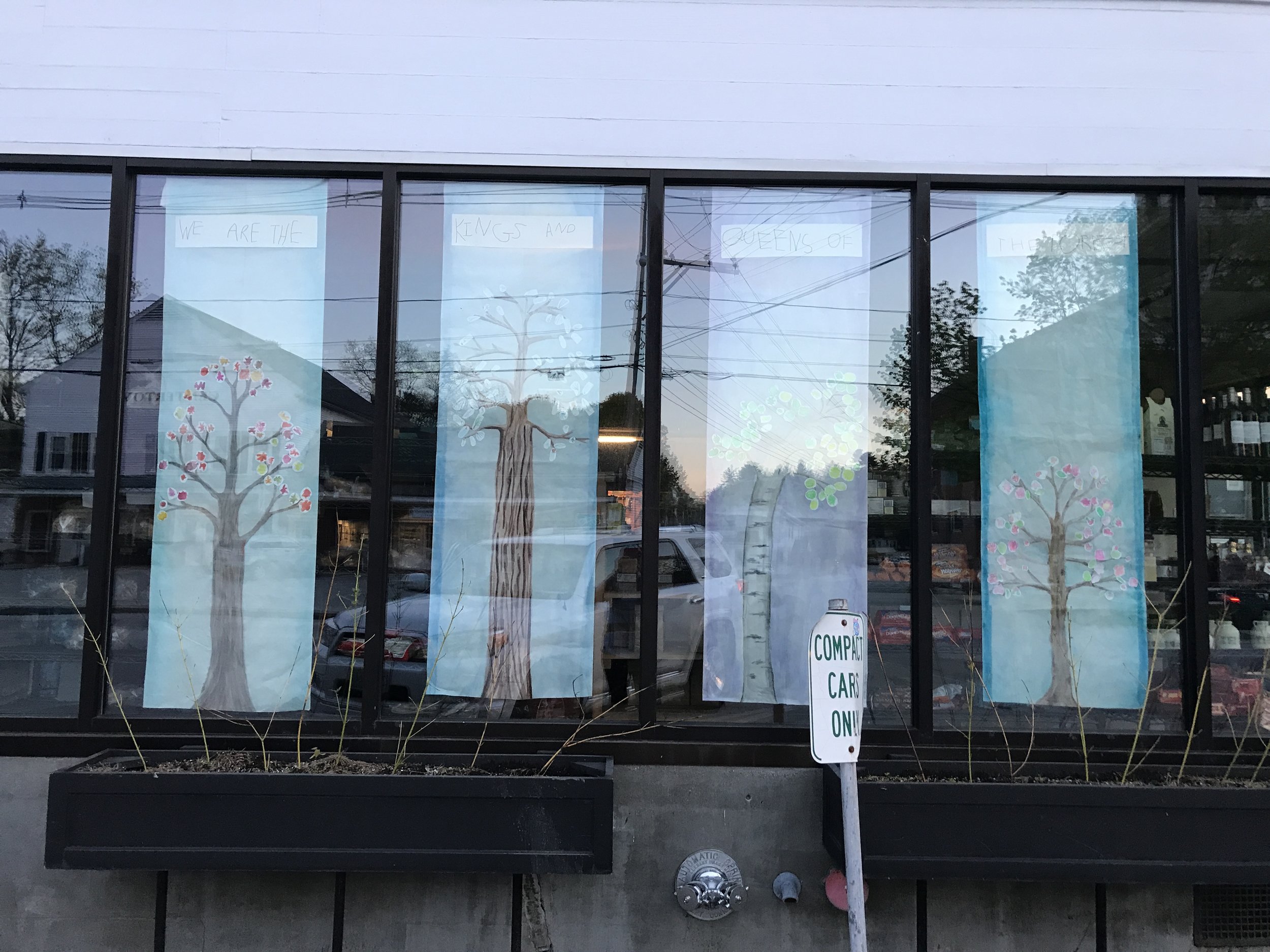 Hillsborough County Fair
To start off the 2017 school year, Robin's Nest participated in the Hillsborough County Fair. This fair showcases farming, gardening, crafts, cooking and more. We were one of few organic entries and won some blue ribbons for our beautiful eggs, fresh vegetables from our garden and for a bouquet of flowers we grew! It was fun for the children to get recognition for their work in the garden all spring and summer!